March 4, 2021Brand new holiday home for sale
We're delighted to announce that we have a brand new holiday home for sale at Broadhembury. Please note that we do not have a residential licence at Broadhembury and our holiday homes are for weekend and holiday use only.
Willerby Manor – Available to view from May 2021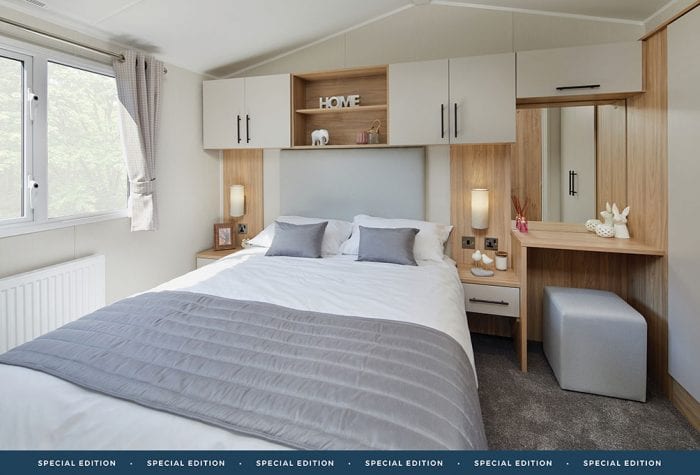 The Manor is a 2 bedroom, 35'12' holiday home – a winning combination of luxury with a classic layout.
The Manor combines the traditional layout of the Brockenhurst with luxurious touches such as soft close cabinets, plinth lighting and a stylish Shaker kitchen. With double glazing and central heating as standard, this holiday home really will offer the 'home from home' experience our customers are looking for.
The Willerby Manor is situated on Plot 25 at Broadhembury, a unique 'end of row' position. Boasting its own pathway and patio area (to the right side of the caravan) and screening (with fencing and trellis) to the left.
Site licence
We offer an 11 month licence for weekend and holiday use. The 11 month licence includes: Water, grounds maintenance, sewerage, land drainage, waste management (normal domestic waste only), and local authority rates. Gas & electricity costs are not included in this licence.
….Making a holiday home at Broadhembury a reality….
Please contact our Reception holidaypark@broadhembury.co.uk or call us on 01233 620859, we will be able to provide you with further details; and arrange viewings if you wish to take things further.