On the Meadows, our Adults Glamping Belle tents are situated in the most tranquil part of the Park, in secluded corner positions.
Our cocoon-lined tents are equipped with wood-burning stoves for cooking and heating (we also provide your logs, firelighters & matches), in addition to a halogen ceiling heater and a covered, gas BBQ. Our main facilities are just a short walk away, but for convenience, behind your Belle tent you'll find your own 'toilet tent' complete with Pop-a-loo & lighting, just for you!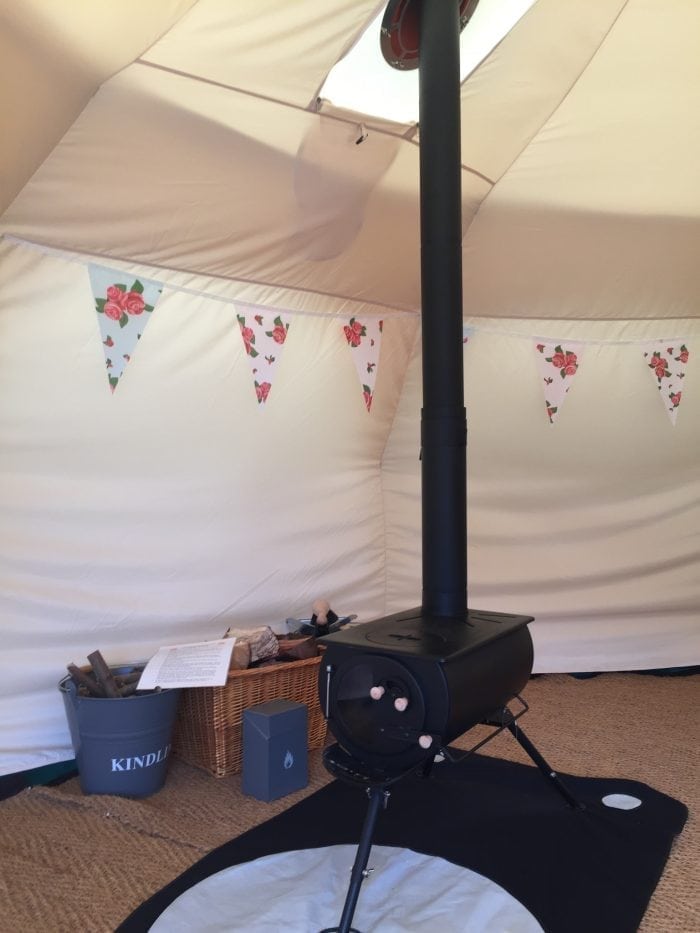 Our Adults Glamping Belle tents come equipped with :
1x full size double bed;
Bedding (duvet, pillows & blankets);
Lighting;
Halogen ceiling heater;
Frontier stove + pots & pans for stove;
Crockery, cutlery, mugs and water container;
BBQ utensils, pots & pans for the BBQ;
Cool box;
Inside table & chairs;
Outdoor picnic table;
Covered gas BBQ.
Find a little romance in our beautiful and spacious Lotus Belle tents for two!