First Class Facilities from a 5-star Best of British Caravan & Camping Park
As you would expect from a 5-star 'Best of British' Caravan & Camping Park, we have a number of facilities available to make your stay with us extra comfortable.
Showers
Warm, spacious toilets and showers on both the Family Park and Adults area. Both are equipped with full under-floor central heating. Masses of hot and softened water is constantly available for our guests.
Family Bathroom
We have a luxury family bathroom usually available for families with children aged 6 and under. Returnable deposit required for key.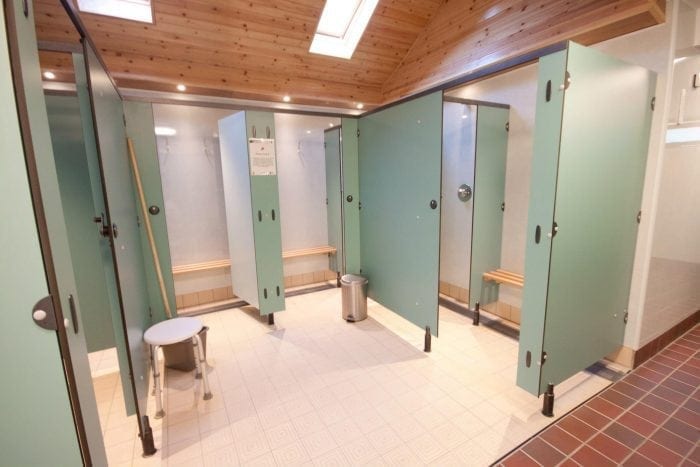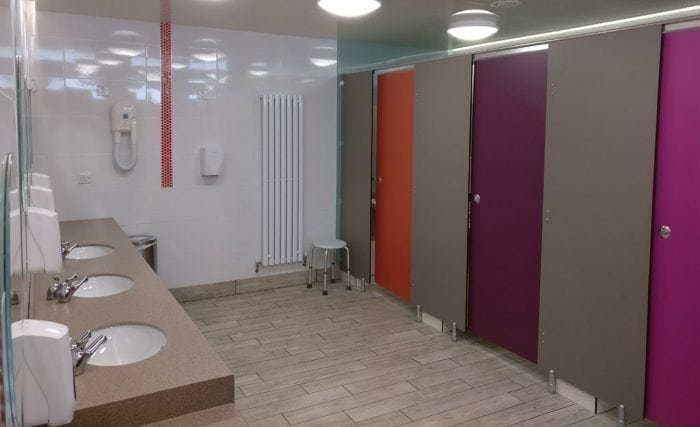 Private wash cubicles
Enjoy the convenience of our private cubicles located within the Gents and Ladies facilities on both Parks, with toilet, hand basin, dryers etc.
Babies' room
With bath, feeding & changing facilities etc.
Fully accessible facilities
We have en-suite toilet & shower facilities available for people with any degree of immobility, including wheelchair use. Please see our full Access Statement for details. Also all facilities in "The Hollies" and "The Beeches" are designed to make access safe and convenient, with no steps and only gentle slopes where necessary.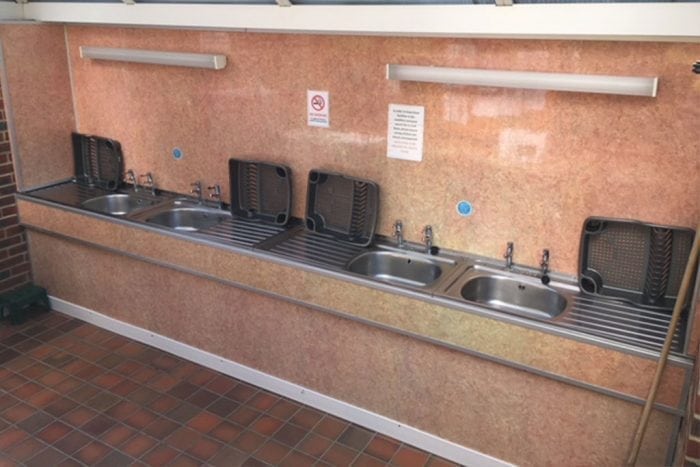 Campers Kitchens
These spacious kitchens (one on each the Family and Adults' Parks) have many facilities including a refrigerator, chest freezer, two microwave ovens and a number of deep sinks. Here we provide everything you need to store, prepare and cook your food.  Picking some herbs from our Herb garden will add that extra bit of flavour to your cooking.
Laundry room
Washing & drying machines including extra drying facilities – most useful for walkers, cyclists, fishermen, golfers – in fact anyone enjoying the many outdoor pursuits available at or around Broadhembury.
Park Security
For your peace of mind we have a comprehensive security system installed on the park, including fully controlled vehicular access and C.C.T.V.
WIFI/Internet access
Enjoy unlimited wireless access at low prices inside your tent, caravan or motorhome, and anywhere across the whole Park. Tickets for Wi-Fi can be purchased from main reception. Unfortunately weather conditions can adversely affect our Wi-Fi provision and this is not something within our control.